By Sally Robertson, BSc
An analysis of almost 400,000 people has shown that exposure to antibiotics in early life is linked to an increased risk of developing allergies later in life.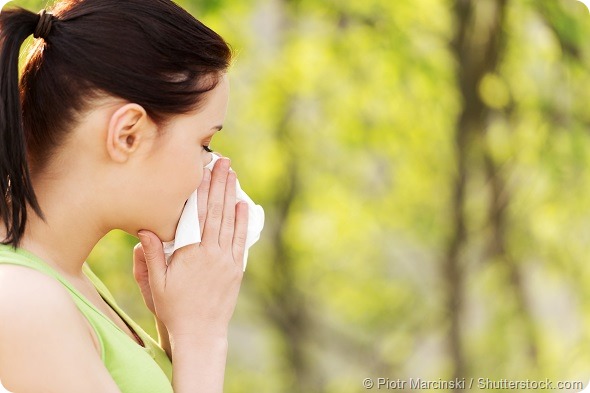 Previously, some studies have also reported this association, but results have been inconsistent. In this new research, PubMed and Web of Science databases were searched for observational studies published between January 1966 through to November 2015, that explored the association between the use of antibiotics during the first two years of life and the risk of hay fever or eczema developing at a later age.
The research, which was carried out by Dr Fariba Ahmadizar (Utrecht University, Netherlands) and colleagues, was presented at this year's European Respiratory Society (ERS) International Congress in London, UK.
A total of 22 studies representing 394,517 people were selected to explore the risk of eczema and 22 studies representing 256,609 people were selected to explore the risk of hay fever. Twelve of the studies, representing 64,638 patients, were the same studies for both conditions.
Ahmadizar et al report that the increased risk of eczema varied from 15% to as much as 41% depending on the type of study that was assessed. For hay fever, the increased risk varied from 14% to as much as 56%, also depending on the type of study assessed.
Furthermore, this association was stronger among patients who had taken two courses of antibiotics rather than one, for both eczema and hay fever.
The researchers suggest that the mechanism behind this effect may be the direct modulatory effect of antibiotics on the immune system. Disruption of the microorganisms (microbiome) in the gut, caused by antibiotic use, can lead to reduced immune responses.
Early life exposure to antibiotics is related to an increased risk of both eczema and hay fever later in life,"